Yellow Medicine County (pop. 10,438), just south of Lac qui Parle County, is located between South Dakota and the Minnesota River.
The county was named for the yellow root of a plant which the Dakota Indians used for medicinal purposes.
The county seat of Yellow Medicine County is Granite Falls (pop. 2,897), parts of which are also in Chippewa and Renville counties.
Andrew Volstead was mayor of Granite Falls from 1900 to 1902; later, as a U.S. congressman, he sponsored the National Prohibition Act of 1919 (the Volstead Act).
A tornado hit Granite Falls on July 25, 2000, killing one person, injuring 15, and causing millions of dollars in damage.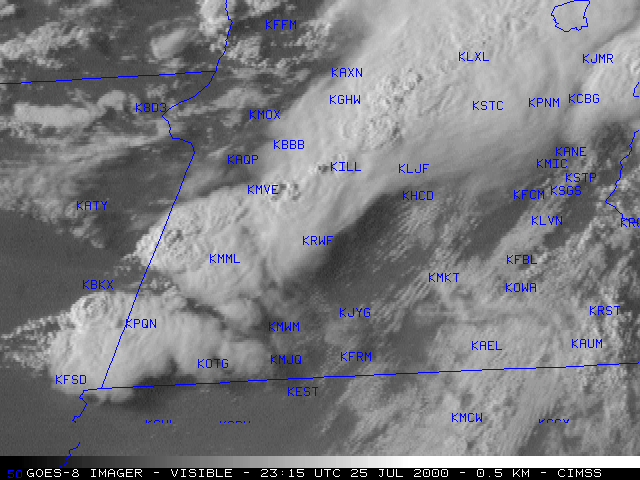 The Lundrig Service Station in Canby (pop. 1,795) is on the National Register of Historic Places.
The Canby Theatre has been showing first-run movies since 1939.
NEXT: LINCOLN COUNTY