McKean County (pop. 43,450) is east of Warren County. It's the only McKean County – named for Thomas McKean, Pennsylvania governor from 1799 to 1808.
The county seat of McKean County is the borough of Smethport (pop. 1,655).
The coldest temperature ever recorded in Pennsylvania was -42 degrees in 1904 in Smethport.
Smethport had America's' first year-round Christmas shop. It opened in 1935 and closed in 2005.
The athletic teams at Smethport Area High School are known as the "Hubbers," because Smethport is the "hub" in the center of the county.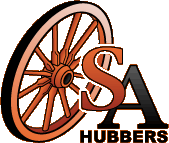 The Smethport Specialty Company began manufacturing the Wooly Willy magnetic toy in 1955.
The largest community in McKean County is the city of Bradford (pop. 8,870). The former oil boomtown reached its peak population of 19,306 in 1930.
The Main Street Movie House is in the eight-story Art Deco Hooker-Fulton Building (1931).
Bradford is the home of the Zippo Manufacturing Company, founded in 1932. Zippo is best known for its reusable metal lighters.
Bradford has a campus of the University of Pittsburgh. Established in 1963, it has about 1,500 students.
Opera star Marilyn Horne was born in Bradford in 1934. A Marilyn Horne Museum recently opened in Bradford.
The community of Eldred (pop. 825) has had a World War Two Museum since 1996. During the war, Eldred was the site of a munitions factory that employed 1,500 people.
The Kinzua Bridge (1882) was the fourth-tallest railroad bridge in the U.S., until it collapsed after being struck by a tornado in 2003. It was 301 feet high and 2,000 feet long.
Today, Kinzua Bridge State Park has a Sky Walk with a pedestrian walkway to a glass-floored observation deck.
NEXT: POTTER COUNTY