Philadelphia (pop. 1,526,009) is the largest city in Pennsylvania and sixth-largest city in the U.S. The city and Philadelphia County (largest county in the state) have been coterminous since 1854.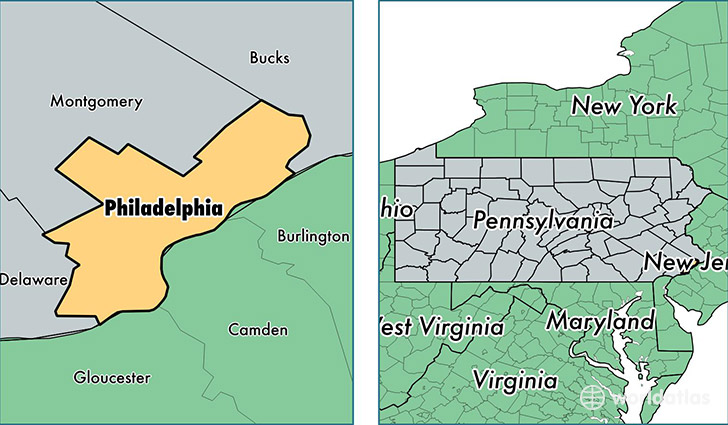 Philadelphia City Hall, 548 feet tall with a statue of city founder William Penn on top, was the tallest habitable building in the world from 1894 to 1908.
Wanamaker's department store, now a Macy's, was one of the first department stores in the U.S. when it was built in 1902.
The Masonic Temple, across the street from City Hall, dates from 1873.
The many well-known actors born in Philadelphia include Kevin Bacon, John Barrymore, Bradley Cooper, Blythe Danner, Richard Gere, Grace Kelly, Jack Klugman, and Will Smith.
Philadelphia's many museums include the Mutter Museum of the College of Physicians of Philadelphia, known for its collection of anatomical and pathological specimens.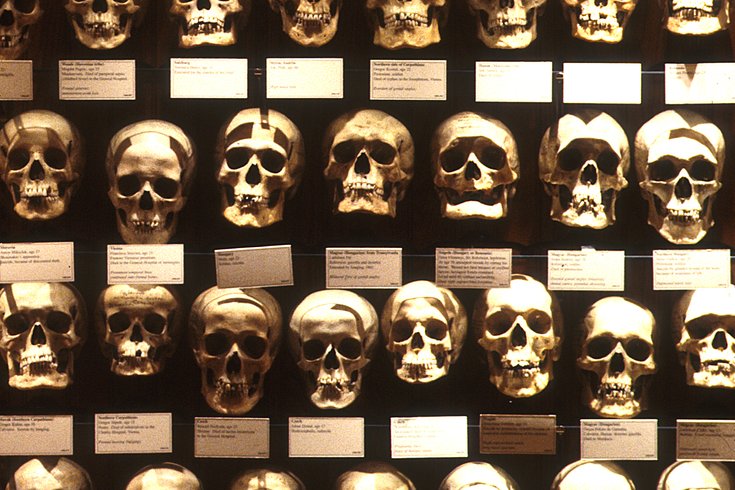 The Laurel Hill Cemetery has a real gravestone for the fictional character of Adrian Balboa, wife of fictional boxer Rocky Balboa.
The statue of Rocky Balboa is near the Philadelphia Museum of Art.
Also near the Museum of Art is the Claes Oldenburg sculpture "Giant 3-Day Plug, Scale A."
NEXT: MONTGOMERY COUNTY